2. TANK ASSAULT IN SILVER
SOLID BACK AND MARKED TO MANUFACTURER HERMANN AURICH COMPLETE WITH PIN AND CATCH. SOME FADING TO SILVER, BUT EXCELLENT. PRICE IS $275 PLUS $7.50 SHIPPING STATESIDE
5. GENERAL ASSAULT BADGE IN SILVER. Heavy badge in very good
condition, but missing catch. Came from a large estate of a US POW camp
guard in Italy. Priippingce is $100.00 plus sh
7. GERMAN COASTAL ARTILLERY BADGE
Manufactured by scarce manufacturer F. Wiedmann, this type 3 design
badge is in very good condition. Price is $225 plus $12 stateside
shipping.
8. WAR SERVICE CROSS 1ST CLASS WITH SWORDS , Choice near mint with nice
silver finish and marker L/11 (Deumer). Price is $$250 plus $10 Shipping Stateside
10. DRL SPORT'S BADGE IN BRONZE. Excellent condition and well struck.
Price is $50 plus $5 shipping stateside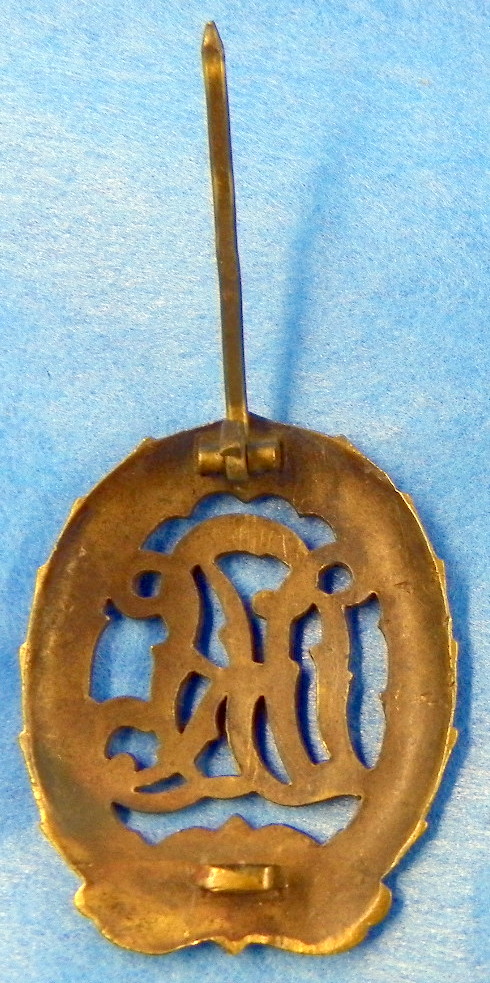 11. SA Sport's Badge in Bronze by Redo. In average condition bronze plated steel.
Price $50 plus $5 Shipping stateside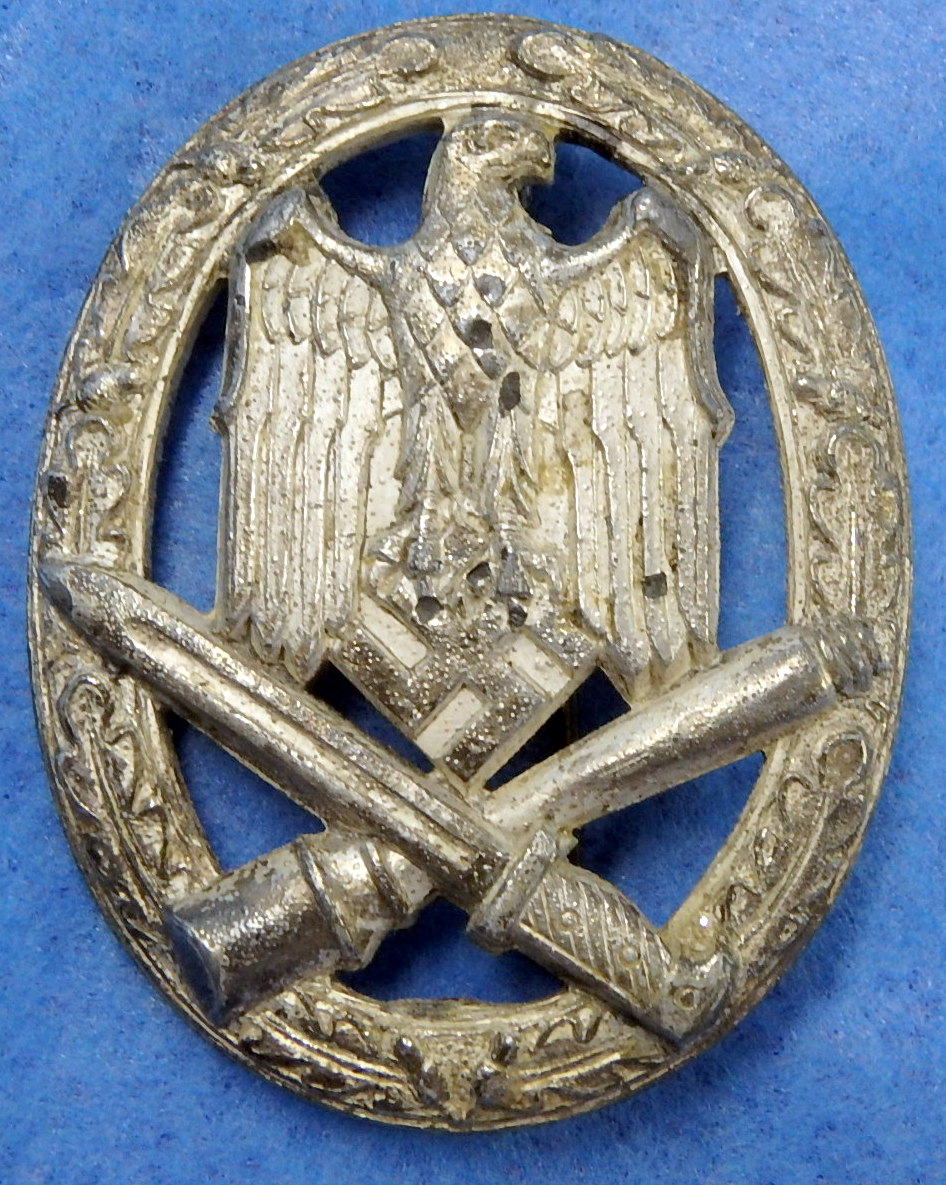 1. OKT. 1, 1938 SUDETENLAND FLOWER CAMPAIGN MEDAL WITH PRAG BAR.
Very good to excellent condition and BAR is marked L/12 on the back
side. Price is $150 plus $11 Priority Mail stateside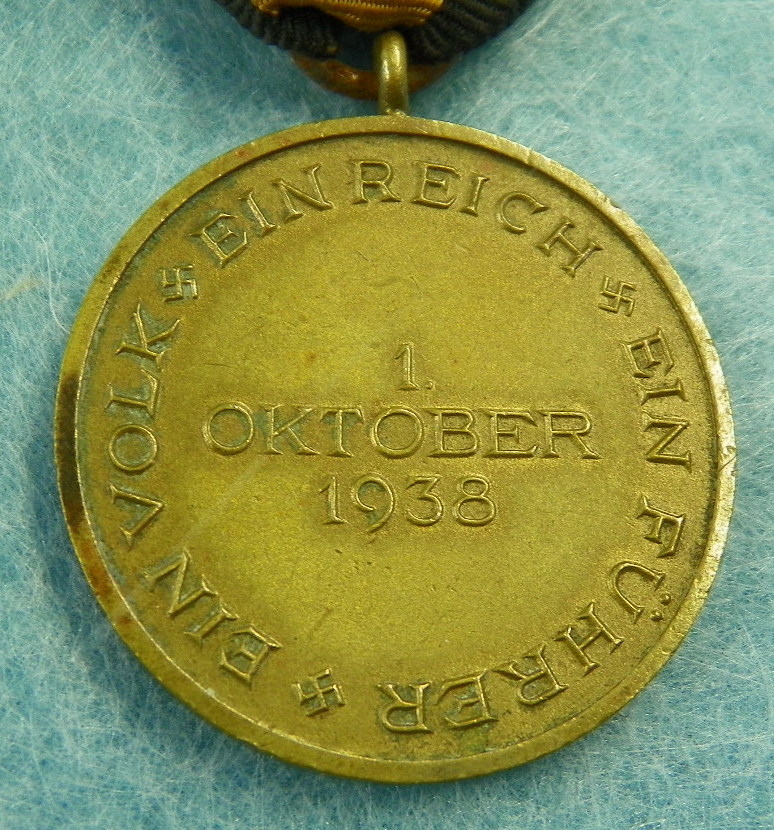 3.1939 IRON CROSS 1ST CLASS BRASS CORE. Unmarked EK I with brass
center. Near Mint condition and the best brass core that I have ever
had. Usual terms and guaranteed. Price is $350 plus $12 stateside
shipping.
4. 1939 BLACK WOUND BADGE
Excellent 1939 Model Black Wound Badge by maker 65. 90% original black
paint complete with pin and catch and no dents or bends. Desirable
maker. Price is $65 plus stateside shipping $5.
6. Luftwaffe Flak Badge by W. Hobacher (HB) with nice grey finish. A
heavy badge in great condition and not a common maker. Price is $295
plus $12 stateside shipping

12. DJ LEISTUNGEN RUNE IN SILVER. Nice Rune in Silver and Numbered 27677
and manufacturer marked M1/120. Price is $95 plus shipping
9. 1936 1ST TYPE BLACK WOUND BADGE. Excellent condition showing some
wear. Price is $150 plus shipping stateside.e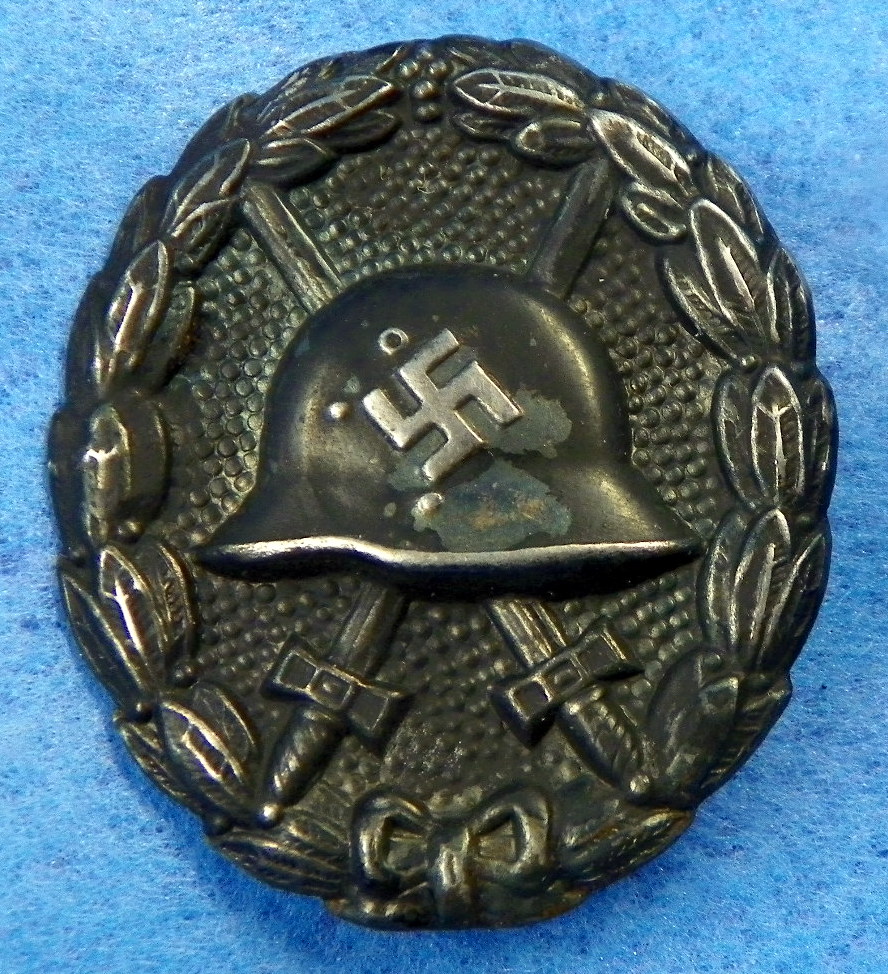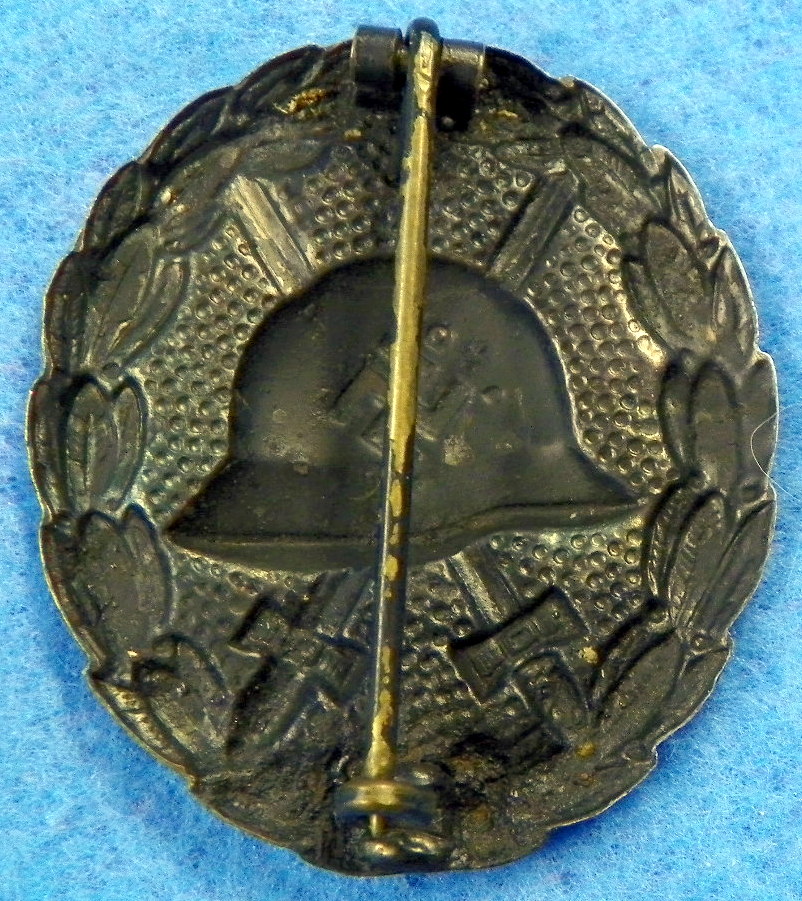 12. GERMAN PARATROOPER BADGE BY GWL. Comes from a cache of German and
Italian prisoners of war US Army Veterans guard's estate. Beautiful gold
finished eagle and dark wreath, but is missing pin and catch. Has a
crack in the wreath at the top rivet area, but not loose or further
damaged. Too bad as the badge is a beauty, but priced at $375 due to
condition. Shipping extra.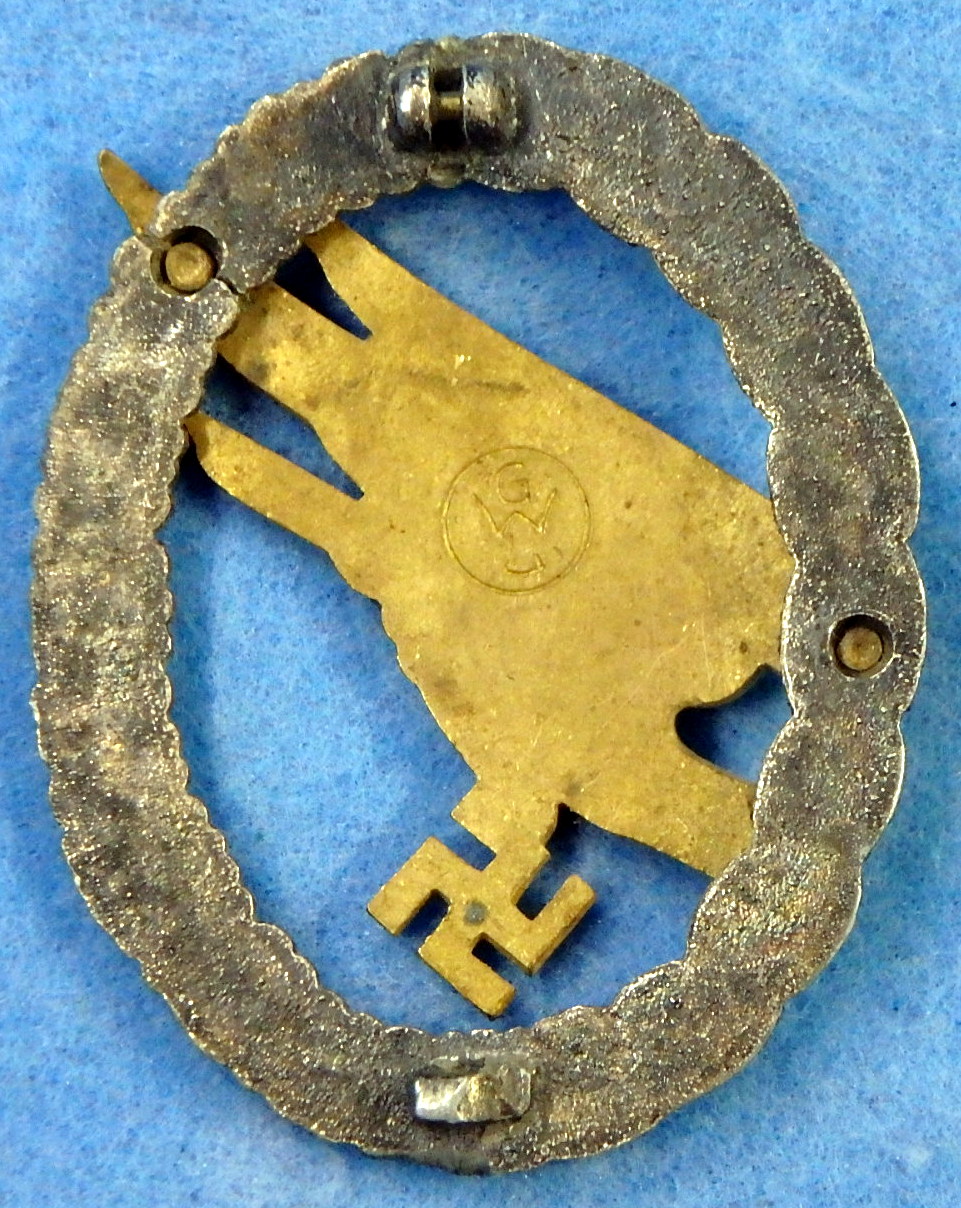 13. WAR SERVICE CROSS 2ND CLASS WITH RIBBON. Ring is marked 1 and cross has
a couple of very minor spots to edge boarder, otherwise is very nice.
Price is $25 plus $5 shipping stateside.