2. TANK ASSAULT IN SILVER
SOLID BACK AND MARKED TO MANUFACTURER HERMANN AURICH COMPLETE WITH PIN AND CATCH. SOME FADING TO SILVER, BUT EXCELLENT. PRICE IS $275 PLUS $7.50 SHIPPING STATESIDE
5. GENERAL ASSAULT BADGE IN SILVER. Heavy badge in very good
condition, but missing catch. Came from a large estate of a US POW camp
guard in Italy. Priippingce is $100.00 plus sh
7. 1939 Iron Cross 1st Class Cased. Near Mint condition, no markings,
Domed case with push button and outline of medal on top. Comes with
veteran's information who brought it home. Price is $325 plus shipping
8. WAR SERVICE CROSS 1ST CLASS WITH SWORDS , Choice near mint with nice
silver finish and marker L/11 (Deumer). Price is $$250 plus $10 Shipping Stateside
10. DRL SPORT'S BADGE IN BRONZE. Excellent condition and well struck.
Price is $50 plus $5 shipping stateside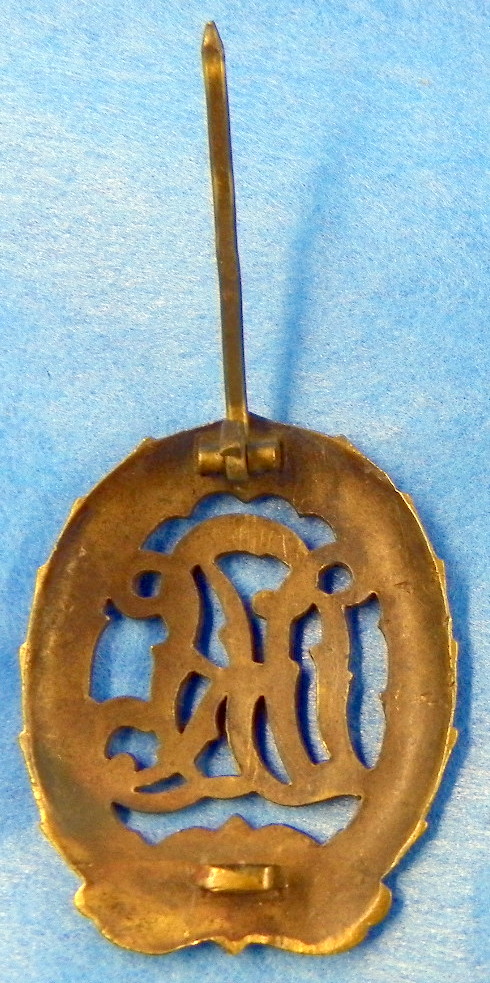 11. SA Sport's Badge in Bronze by Redo. In average condition bronze plated steel.
Price $50 plus $5 Shipping stateside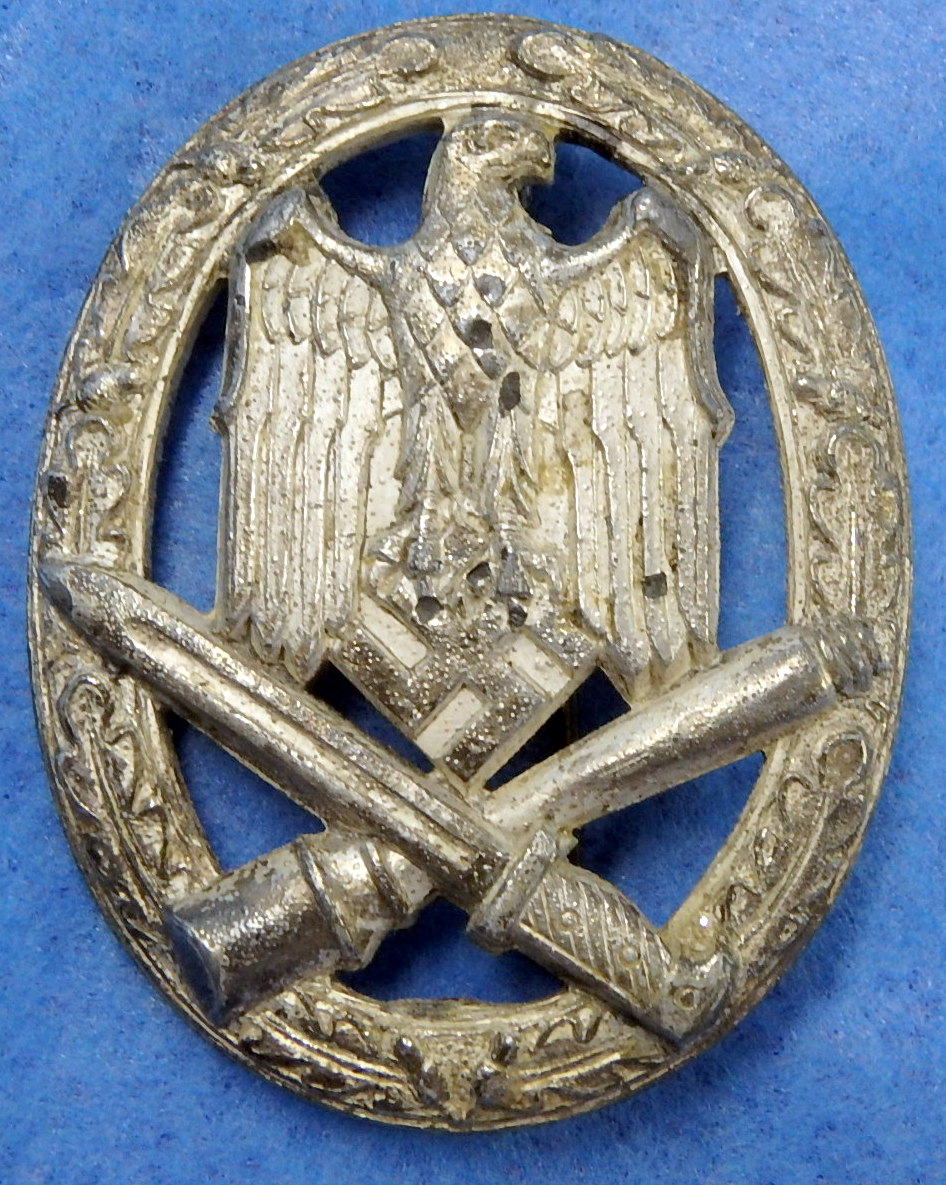 1. OKT. 1, 1938 SUDETENLAND FLOWER CAMPAIGN MEDAL WITH PRAG BAR.
Very good to excellent condition and BAR is marked L/12 on the back
side. Price is $150 plus $11 Priority Mail stateside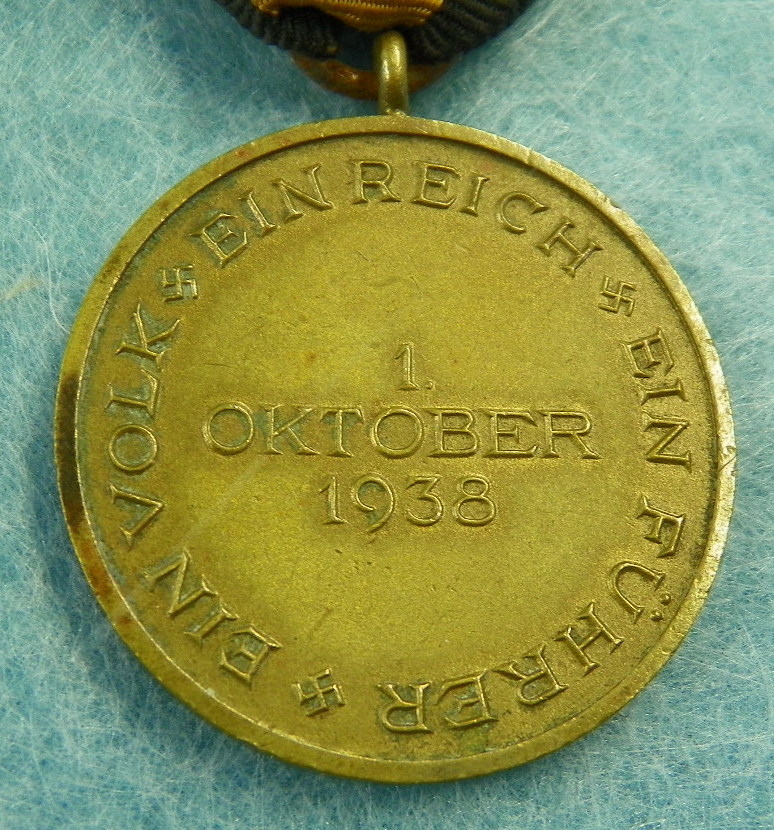 3.1939 IRON CROSS 1ST CLASS BRASS CORE. Unmarked EK I with brass
center. Near Mint condition and the best brass core that I have ever
had. Usual terms and guaranteed. Price is $375 plus $12 stateside
shipping.
4. 1939 BLACK WOUND BADGE
Excellent 1939 Model Black Wound Badge by maker 65. 90% original black
paint complete with pin and catch and no dents or bends. Desirable
maker. Price is $65 plus stateside shipping $5.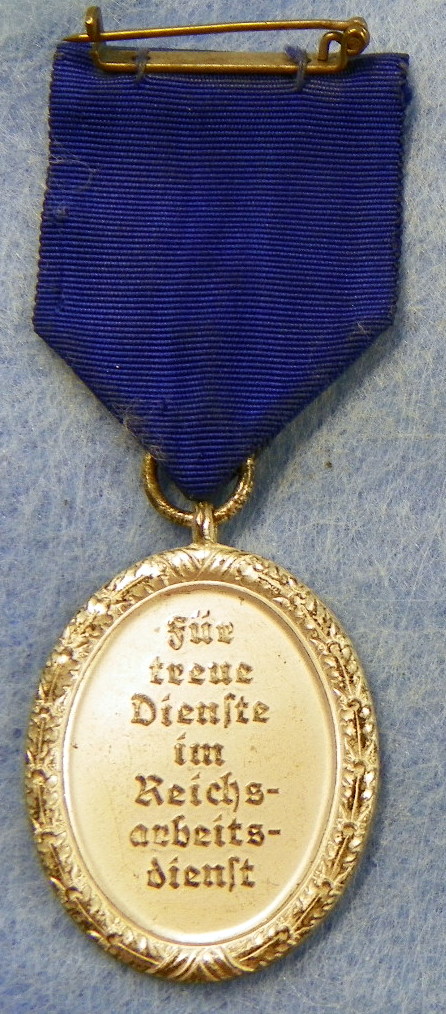 6. 12 YEAR RAD SERVICE MEDAL FOR MEN
In excellent to near mint conditionwith pin on ribbon.
Price is $ 125 plus $11 shipping stateside
12. DJ LEISTUNGEN RUNE IN SILVER. Nice Rune in Silver and Numbered 27677
and manufacturer marked M1/120. Price is $95 plus shipping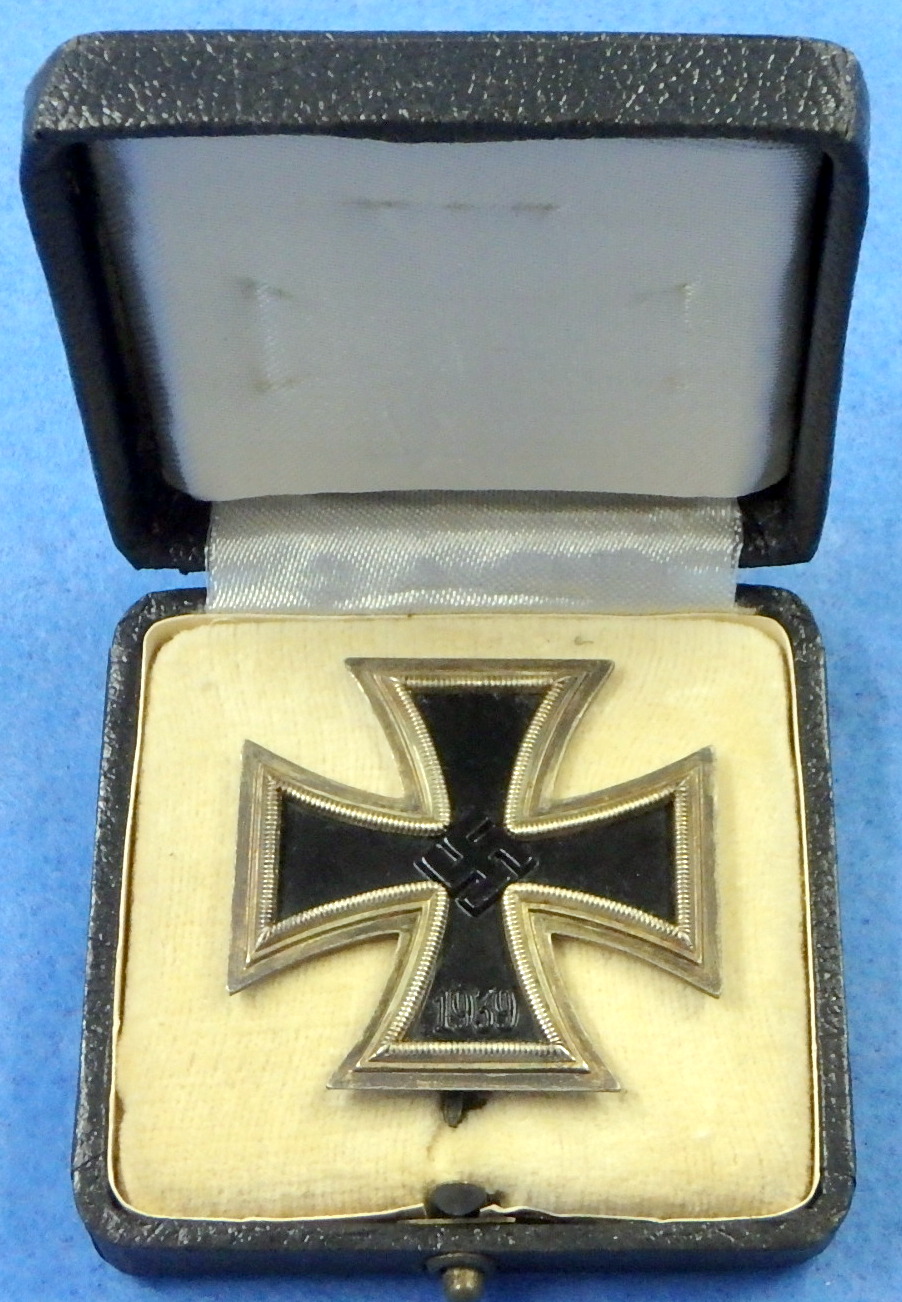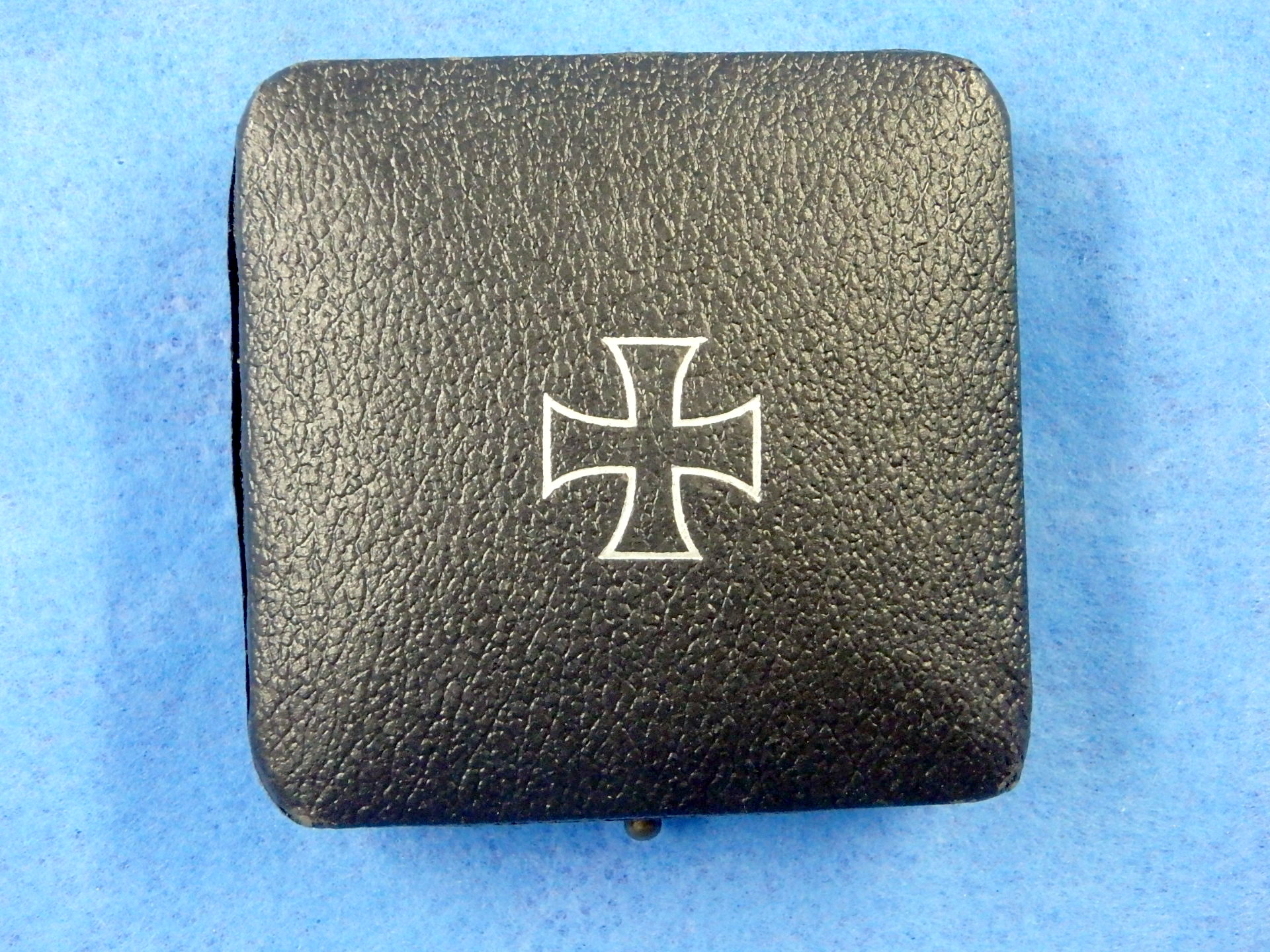 9. 1936 1ST TYPE BLACK WOUND BADGE. Excellent condition showing some
wear. Price is $150 plus shipping stateside.e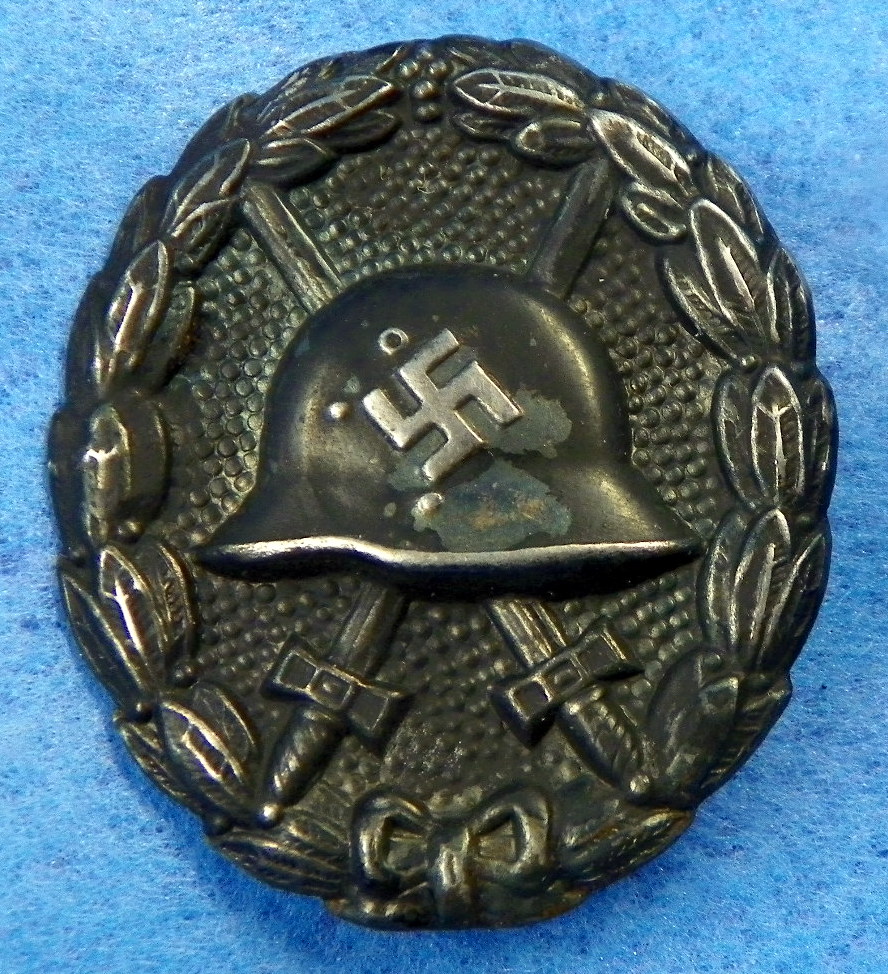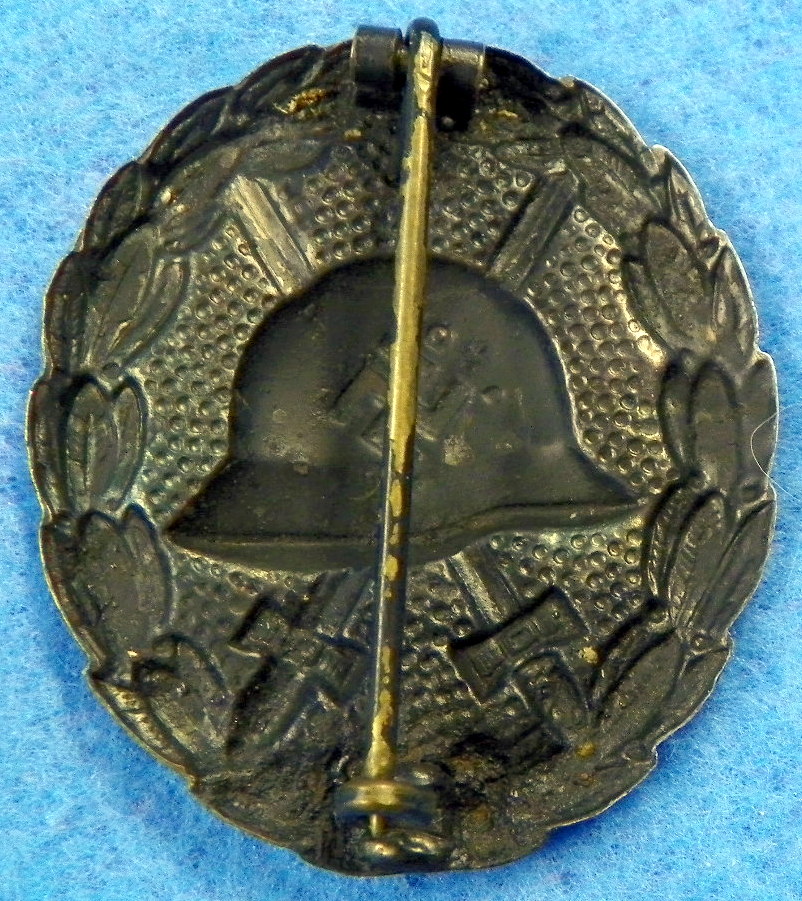 12. GERMAN PARATROOPER BADGE BY GWL. Comes from a cache of German and
Italian prisoners of war US Army Veterans guard's estate. Beautiful gold
finished eagle and dark wreath, but is missing pin and catch. Has a
crack in the wreath at the top rivet area, but not loose or further
damaged. Too bad as the badge is a beauty, but priced at $375 due to
condition. Shipping extra.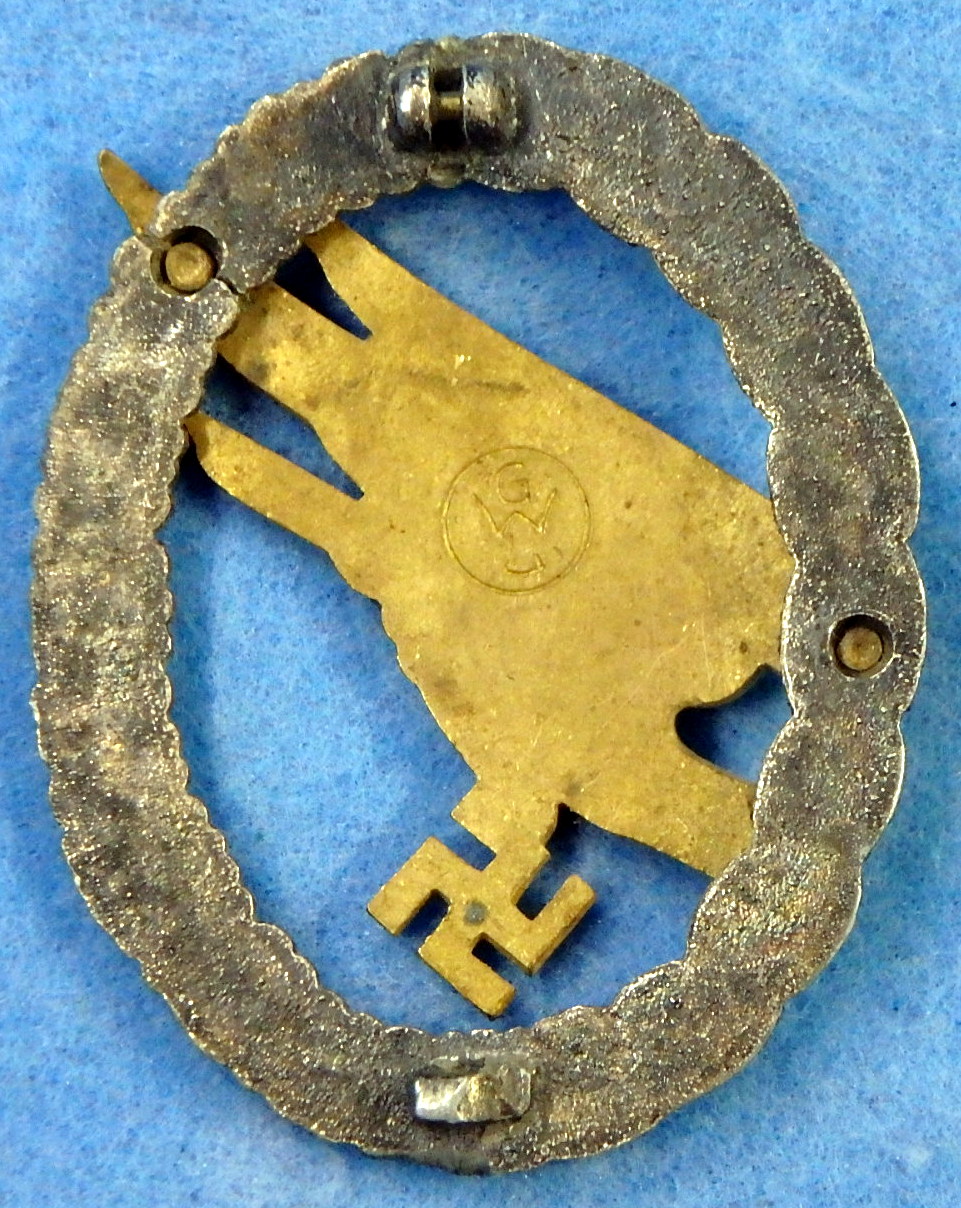 13. WAR SERVICE CROSS 2ND CLASS WITH RIBBON. Ring is marked 1 and cross has
a couple of very minor spots to edge boarder, otherwise is very nice.
Price is $25 plus $5 shipping stateside.